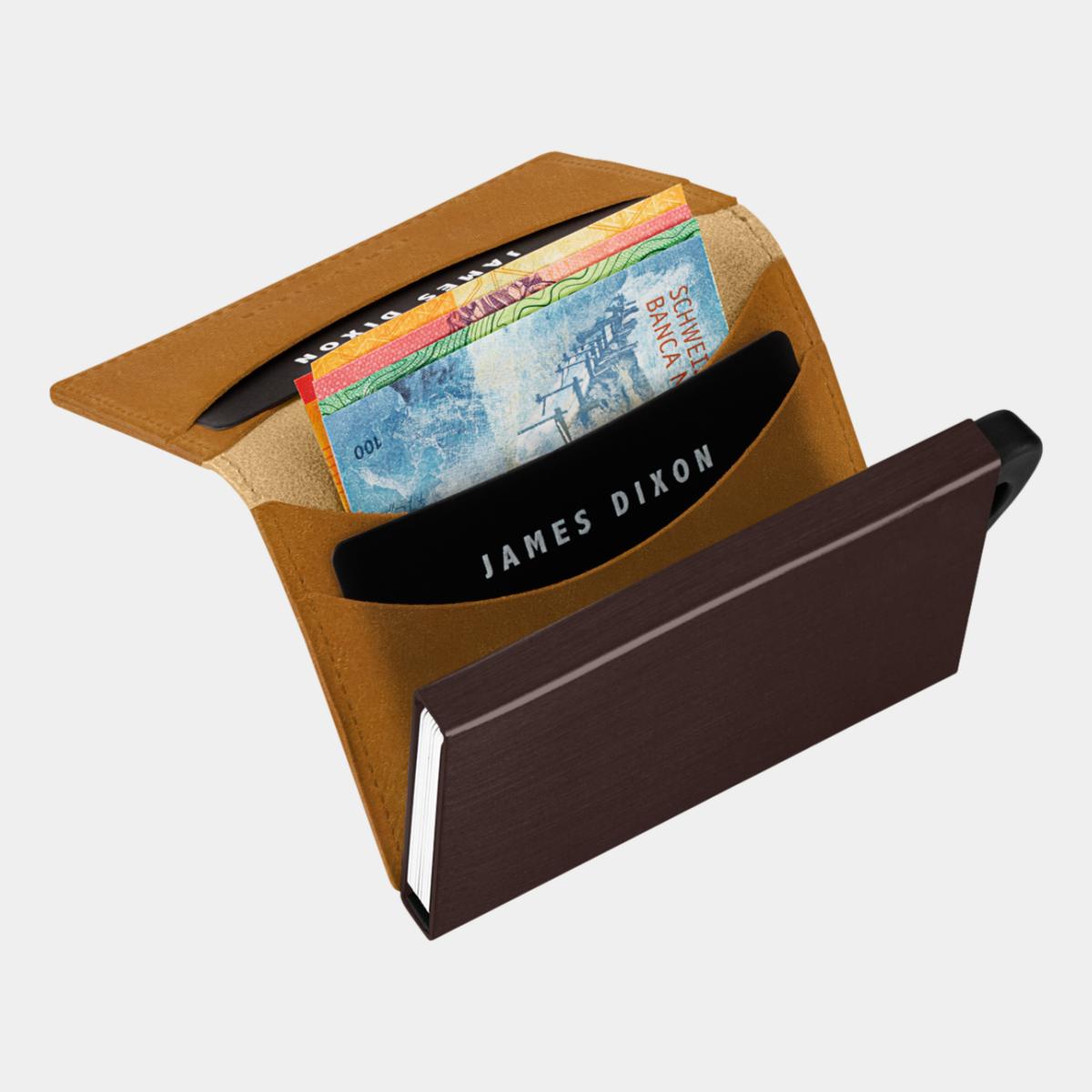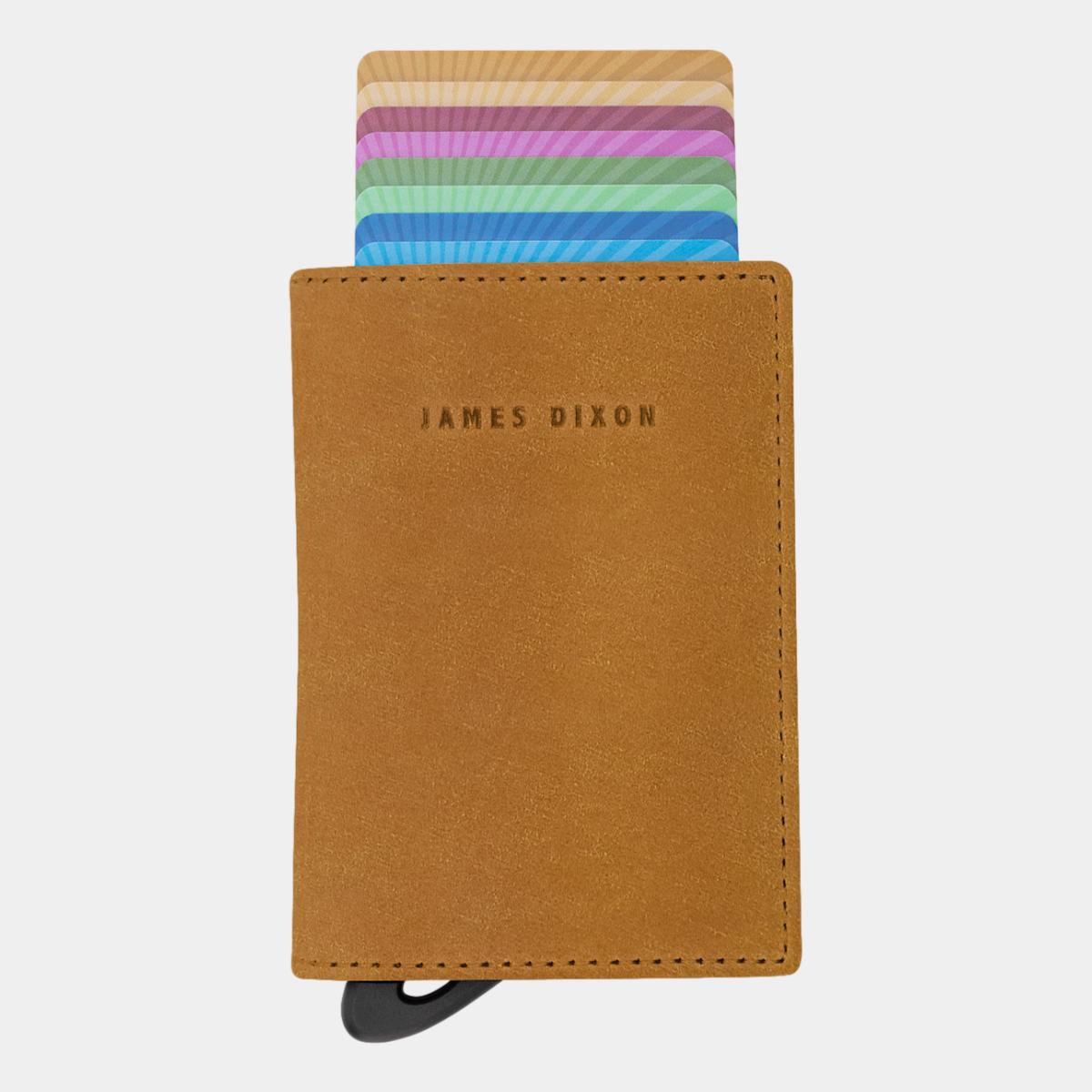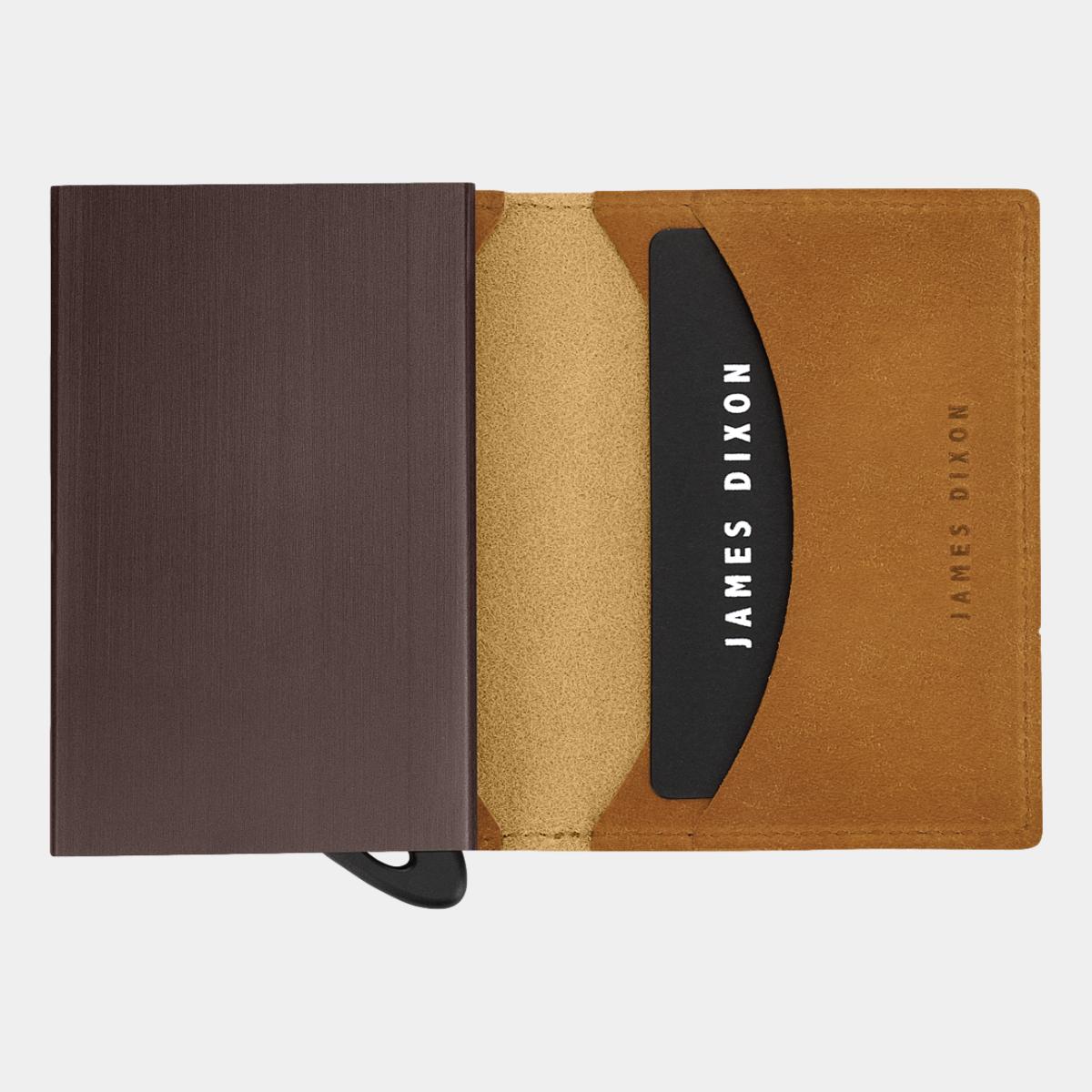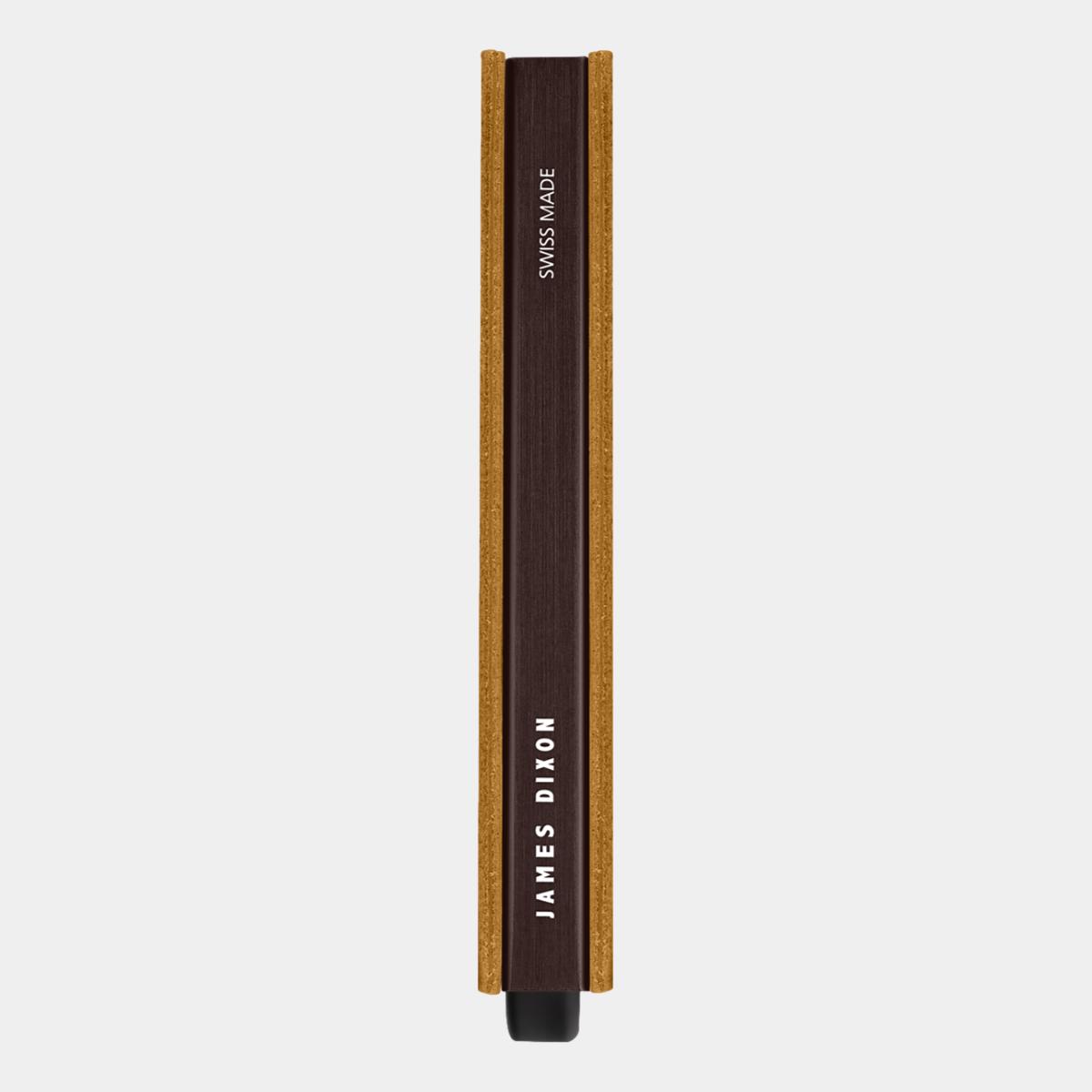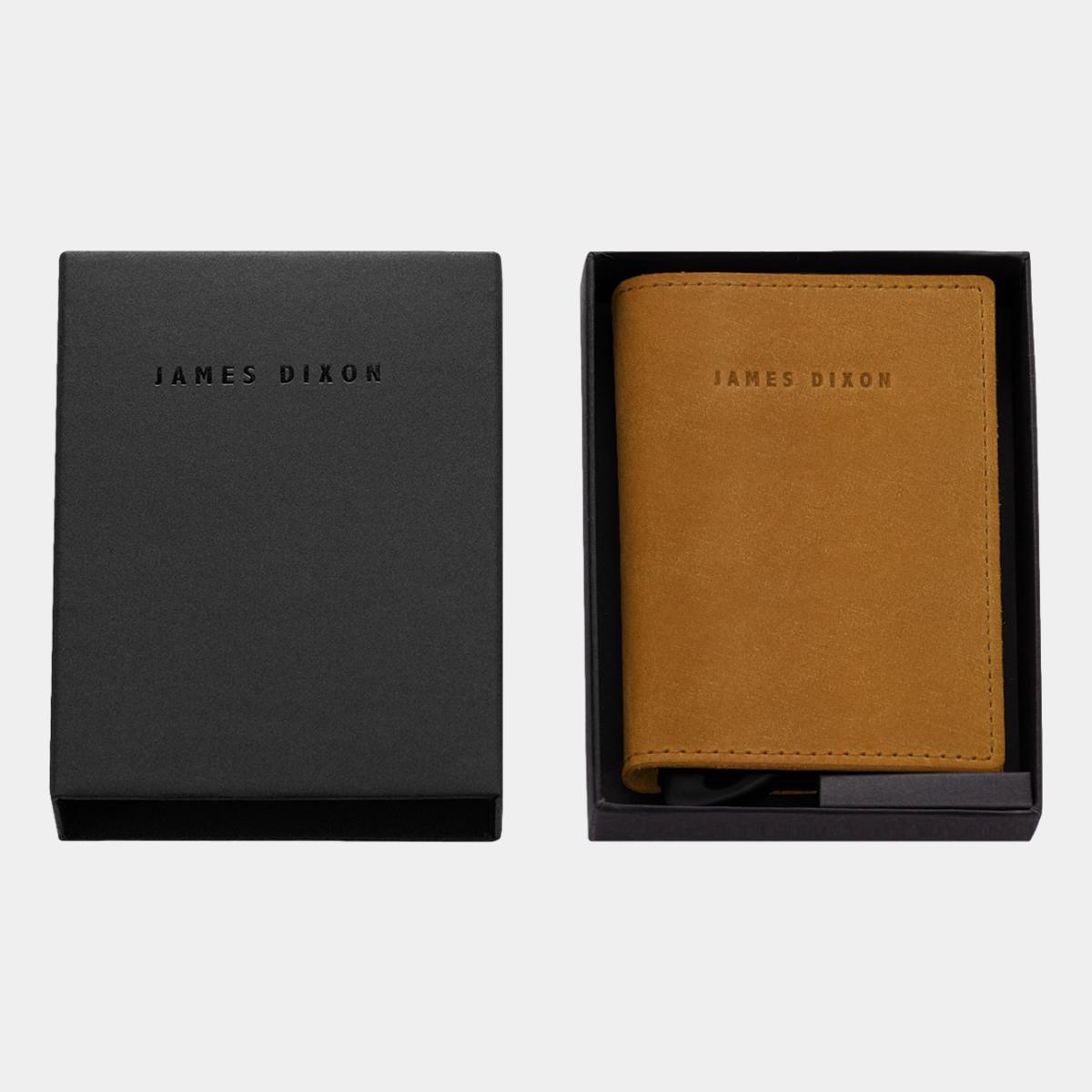 Puro Vintage - Ochre
SKU: JD0038
---

---
RFID blocking for up to 9 cards
Without a lock - everything at hand
High-quality vegetable-tanned leather

Matte vintage appearance
2 year warranty
SWISS MADE
Order the popular PURO VINTAGE wallet now!
---
---
---
---
---

---

---
More information

James Dixon wallets represent a fusion of quality and style, serving as the ideal accessory for both men and women. Crafted with precision and care in Switzerland, our premium credit card cases boast a captivating, minimalist design.

The Puro model seamlessly integrates our sought-after card holder with an elegant wallet, ensuring easy access to its contents without the need for a lock. Handmade from leather, it provides additional compartments for cards, notes, and coins.

At the heart of our collection lies the Solo card holder, fashioned from meticulously brushed aluminum casing. This innovative design offers accommodation and RFID protection for up to 9 cards, complemented by our patented ejection mechanism. With maximum security and convenience packed into a compact form, your new wallet excels as a sophisticated credit card holder, fitting snugly into any pocket.

In our Vintage line, we exclusively employ top-tier, vegetable-tanned Italian leather, characterized by a subdued vintage finish that is both dry and supple to the touch.

Dimensions
With coin compartment: 108 x 70 x 23 mm, 90 grams
Without coin compartment: 108 x 70 x 18 mm, 85 grams

Material
Case: aluminum
Wallet: cowhide from Denmark and Norway, vegetable-tanned in Italy

Warranty
2 years
Puro Vintage - Ochre
Sale price

$64.00
Regular price

$86.00
Choose options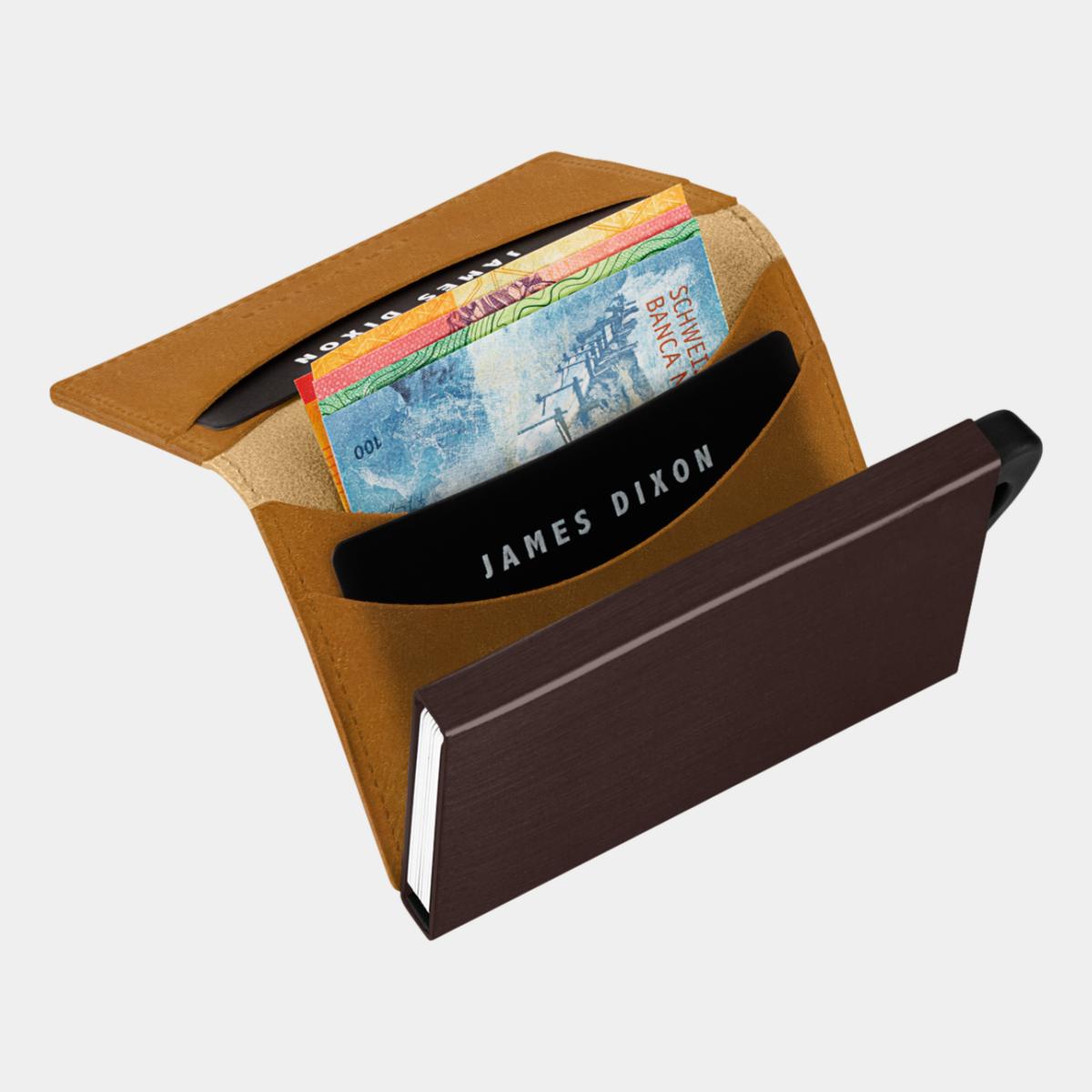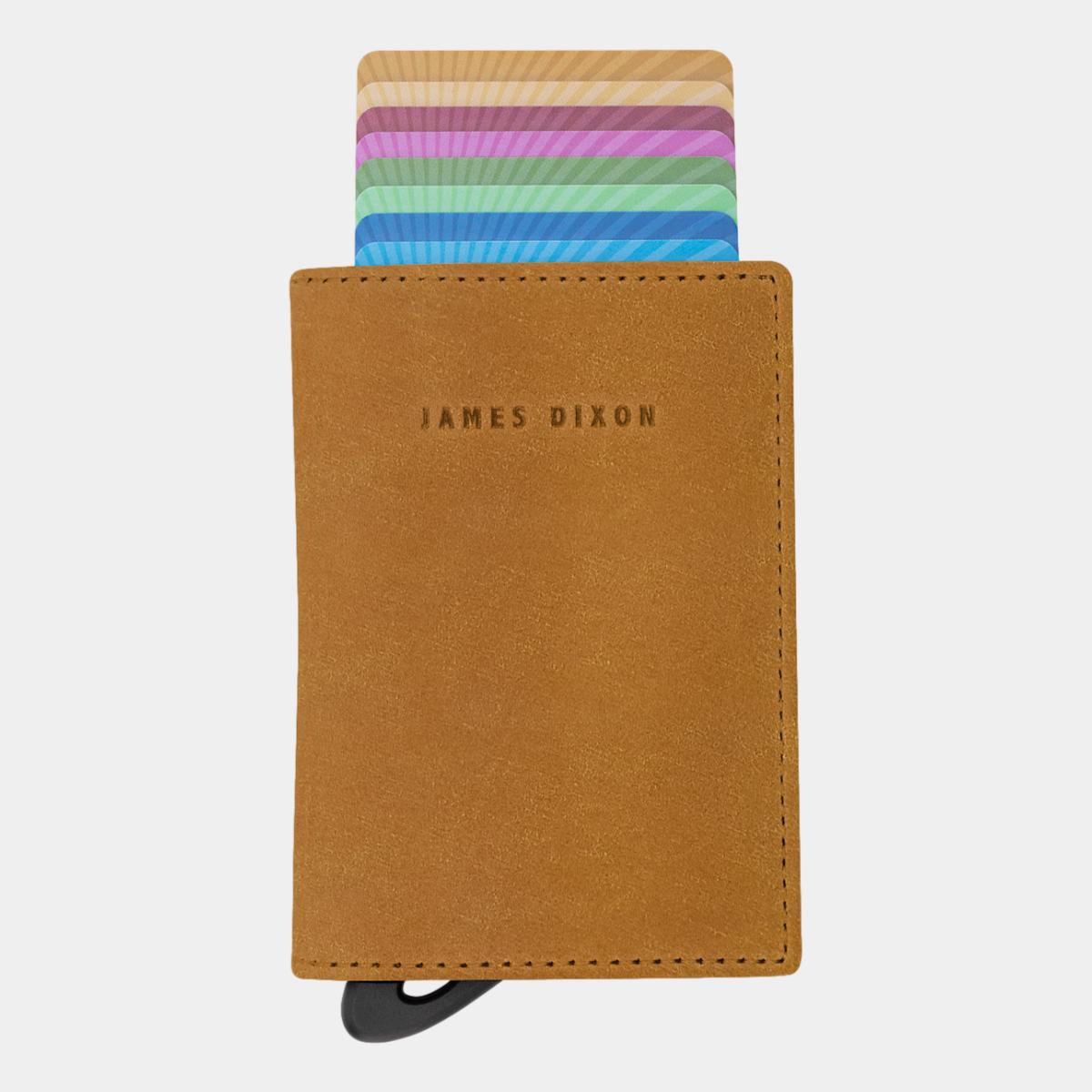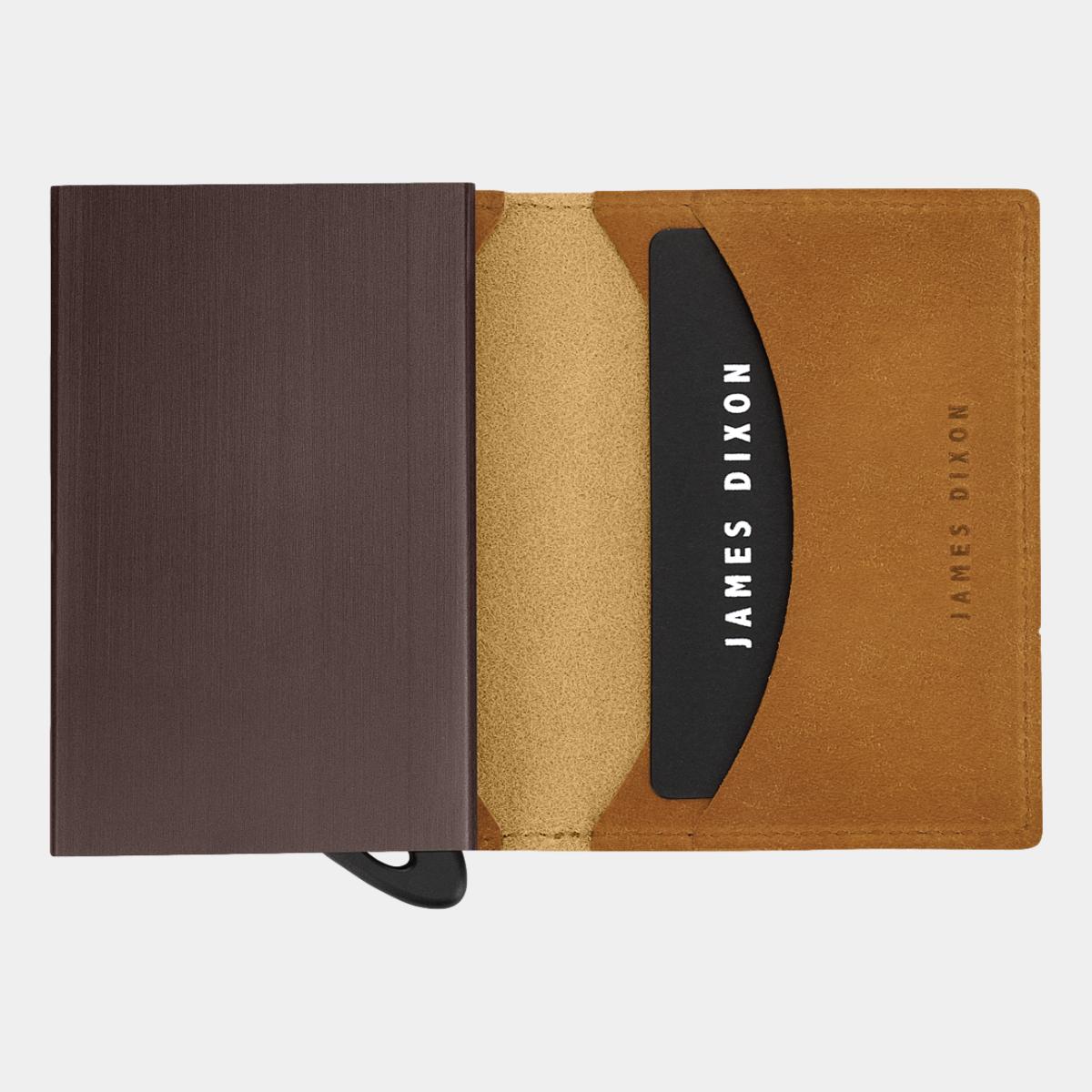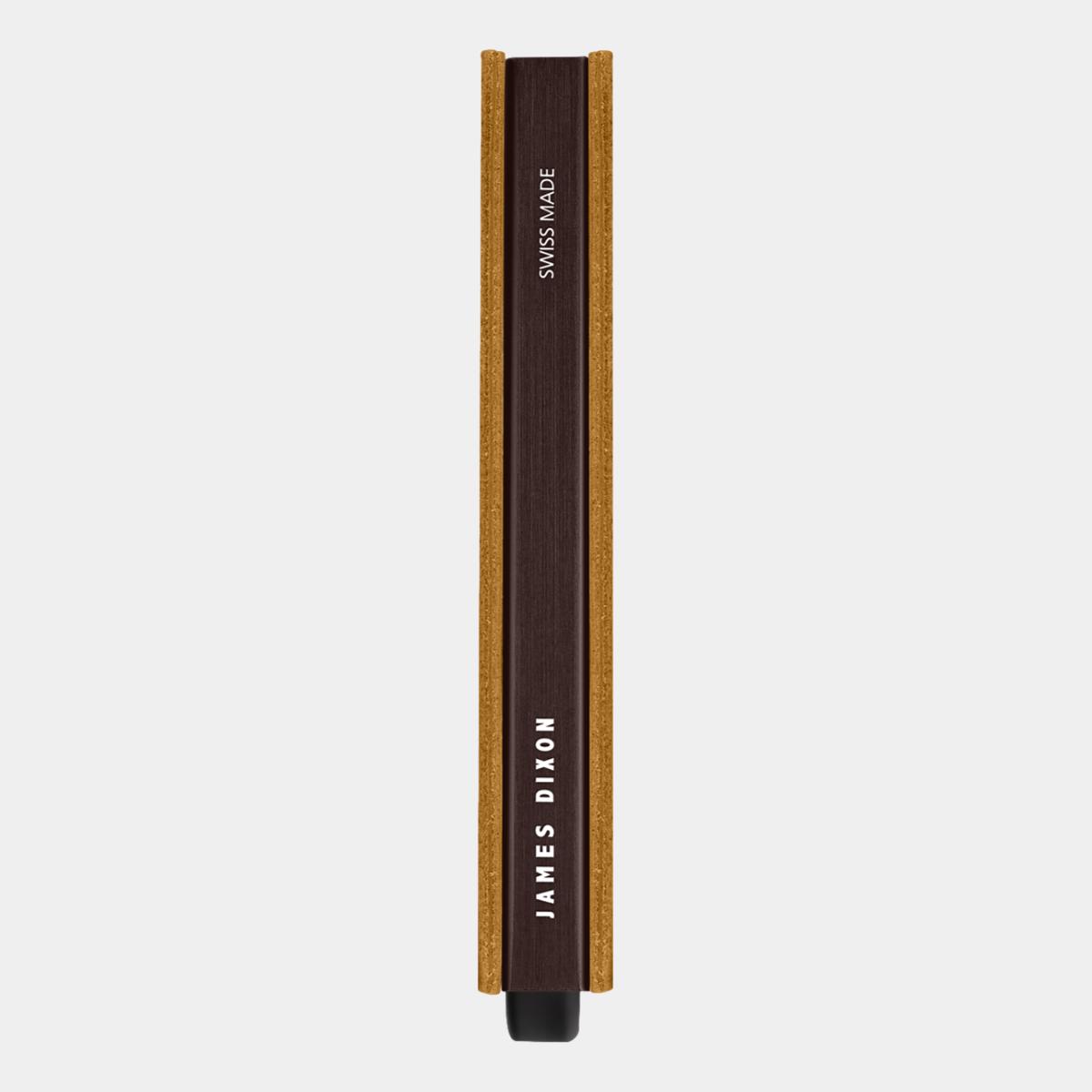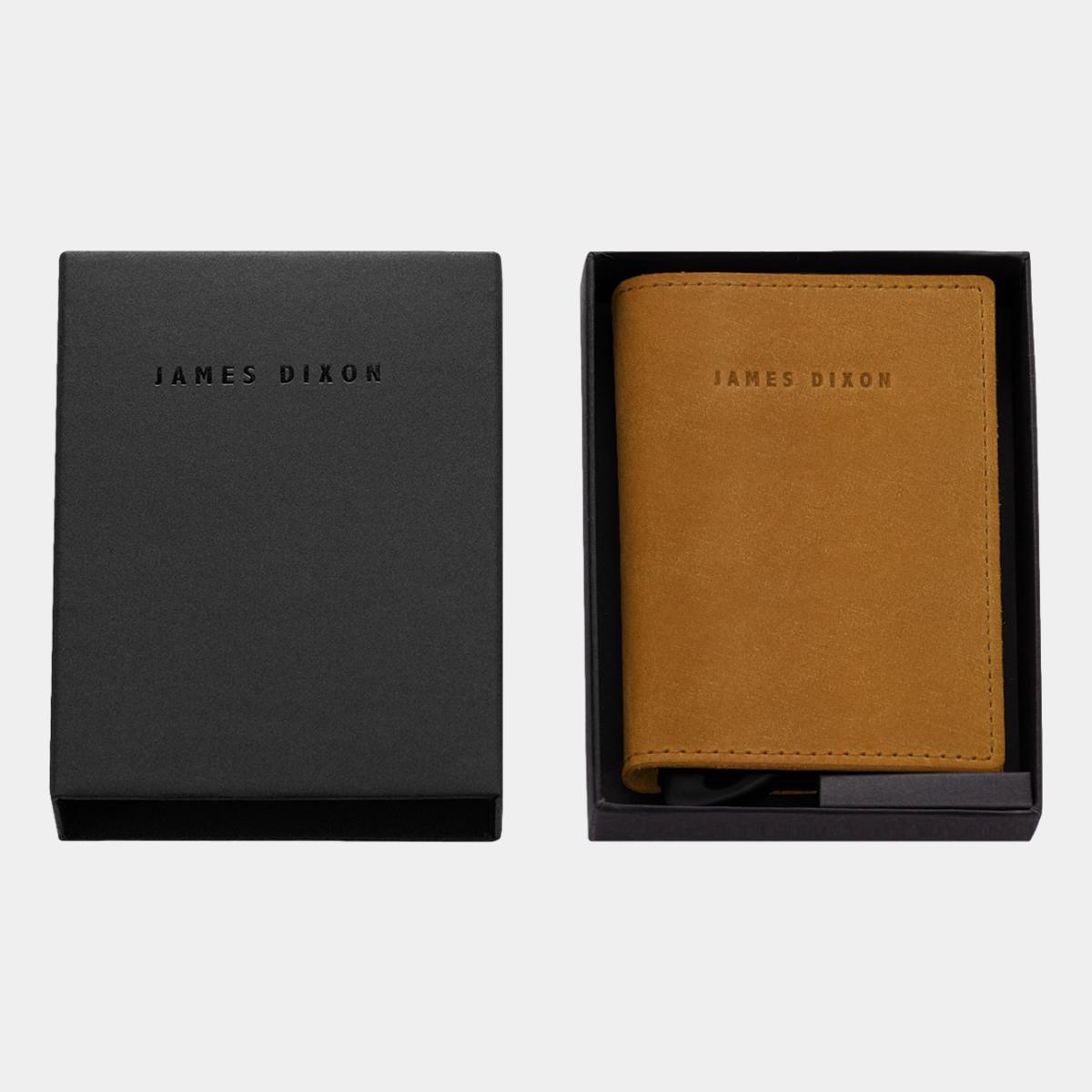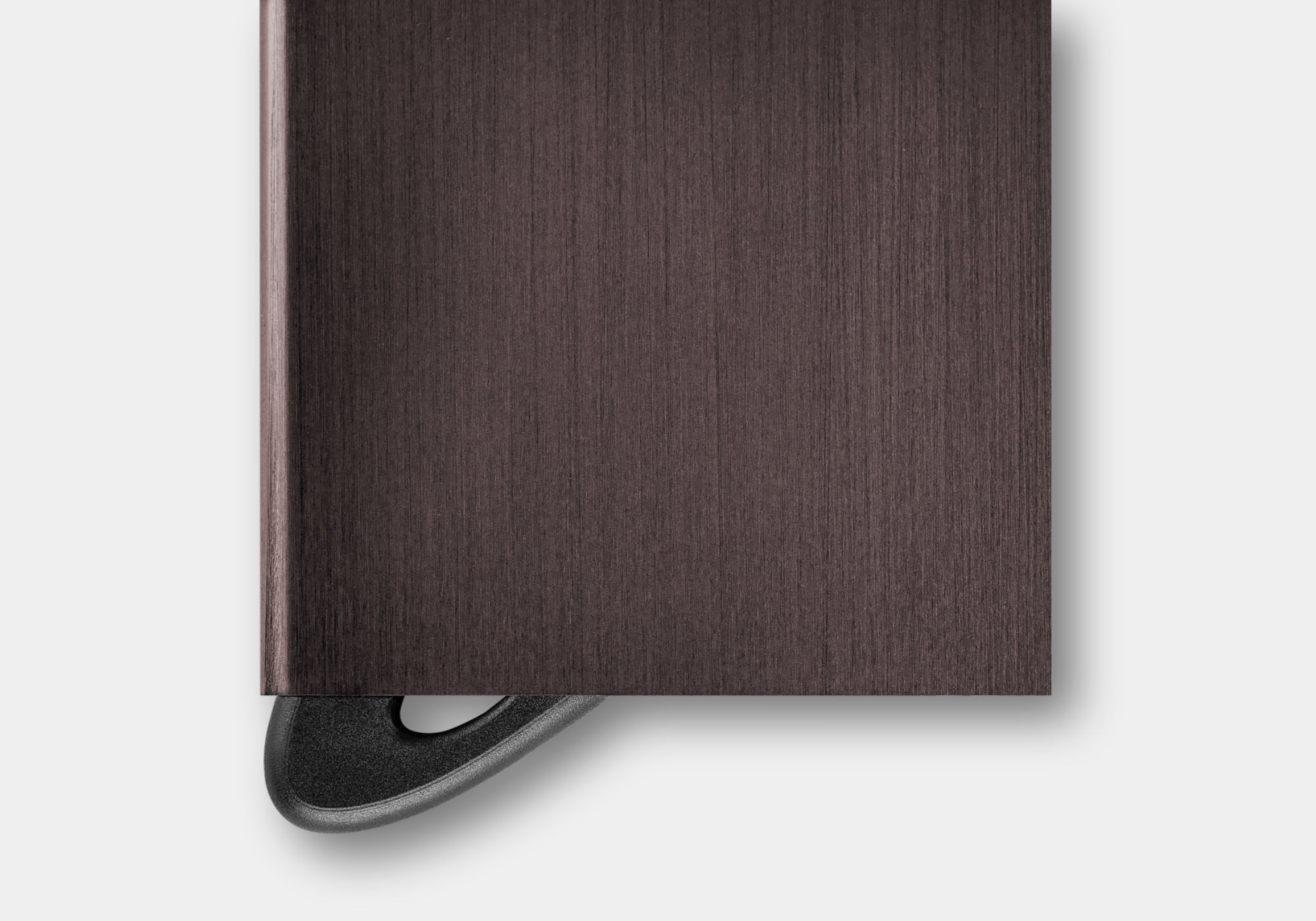 For your safety
RFID blocking for up to 9 cards
Our Swiss designed and developed card holder, available individually and used in all of our card holder wallets, can securely store up to 9 cards (contactless card protection).

Our patented mechanism inside ensures convenient card ejection. It is protected by a tobacco brown anodized aluminum housing with a minimalist design language and a carefully brushed surface.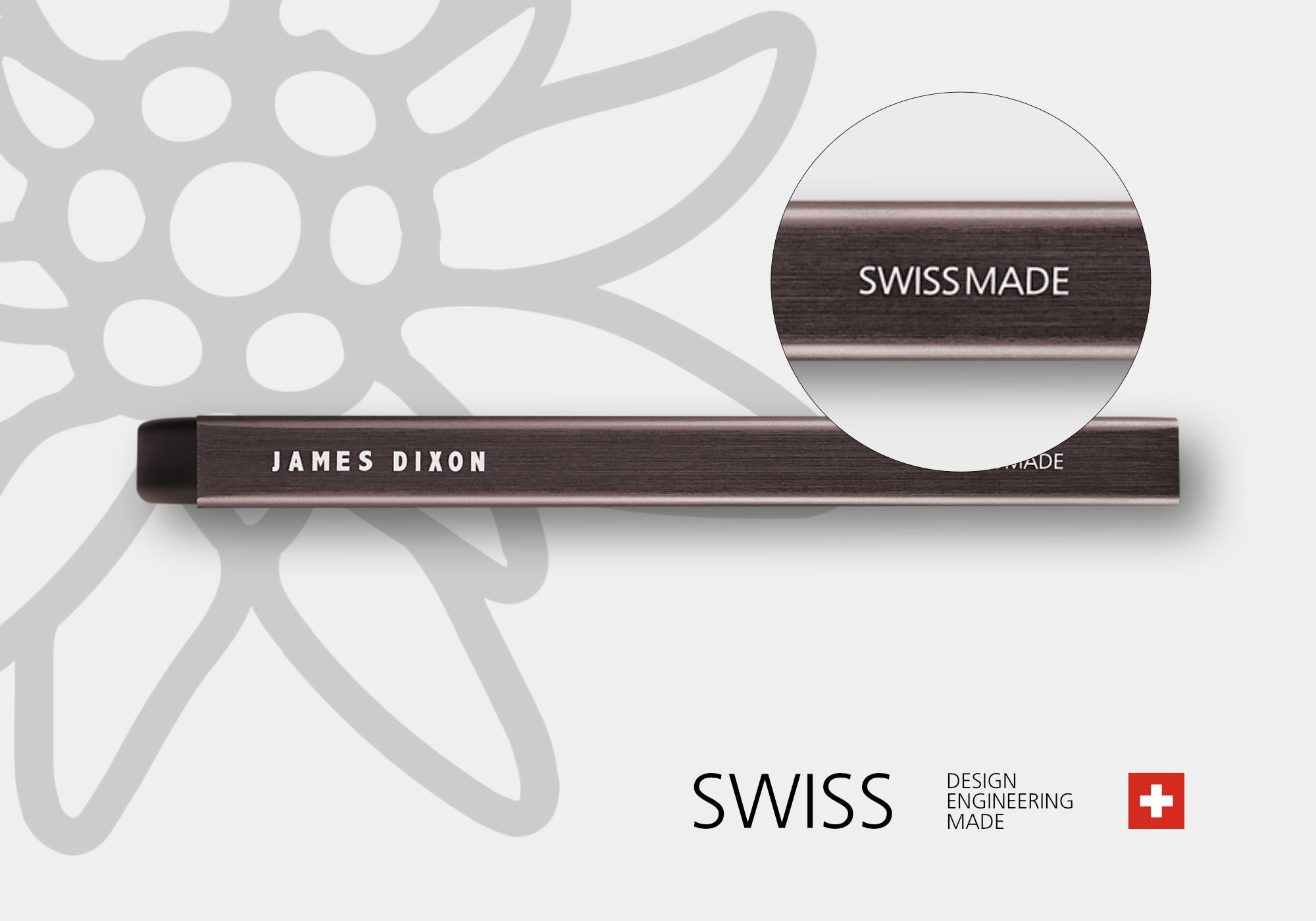 Our responsibility
Beyond Swiss made
Our cardholder wallets proudly bear the label SWISS MADE as they are produced by suppliers and processors from seven different cantons in Switzerland.

In close collaboration with various social institutions in Switzerland, we take SOCIAL RESPONSIBILITY towards integrating people with disabilities into the workforce.

For example, our patented card holders are crafted with great love and passion by a social institution in the canton of Lucerne.